Re: [AMBER-Developers] Looking for another volunteer--make a "fast" test suite?
From: Hai Nguyen <nhai.qn.gmail.com>
Date: Sat, 9 Sep 2017 13:09:51 -0400
On Wed, Sep 6, 2017 at 9:00 AM, David A Case <david.case.rutgers.edu> wrote:
>
> p.s.: my last request for help worked great: Lachele was able to bring
> the wiki up to current php standards, and to demonstrate that the code
> worked on her machine. That enabled me to push our admins to find the
> problem at ambermd.org, which turned out to be a glitch in the way remote
> storage was configured. (Before that, our admins just said "there must
> be something wrong with your code.")
>
> So kudo's to Lachele. Let me know if you see things wrong with
> ambermd.org.
>
>
Another kudo for Lachele. The history diff looks very nice now.
Hai
[image: Inline image 2]
_______________________________________________
AMBER-Developers mailing list
AMBER-Developers.ambermd.org
http://lists.ambermd.org/mailman/listinfo/amber-developers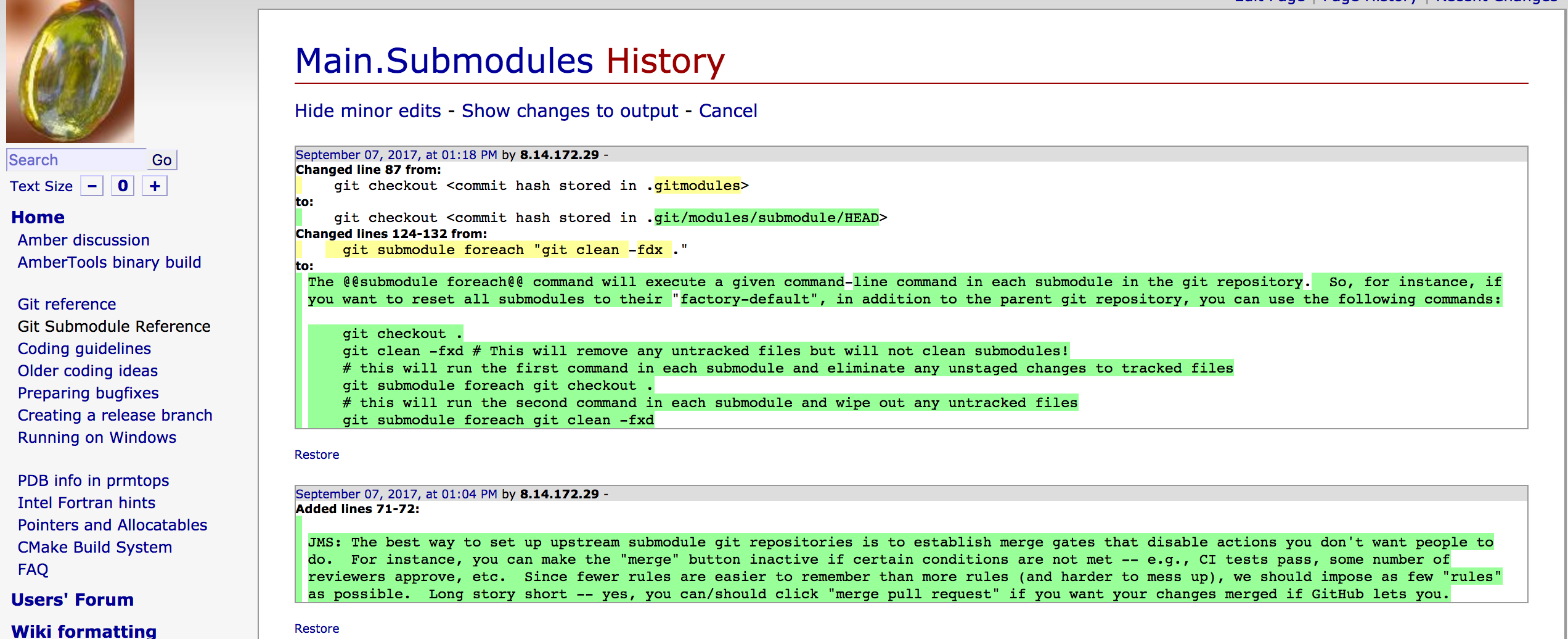 (image/png attachment: Screen_Shot_2017-09-09_at_1.08.50_PM.png)
Received on Sat Sep 09 2017 - 10:30:03 PDT
Custom Search